Solar Energy Embraced by Retail Giants – Going Clean and Green
Large retailers are taking the leap to add clean energy solutions to their brick-and-mortar locations. There are a variety of reasons we can speculate the charge forward, but the top two would be Corporate Social Responsibility (reducing their carbon footprint and being transparent with their customers) and a drastic reduction in utilities costs. Costco stores has 770 brick-and-mortar locations worldwide. After installing solar panels on just two of their stores in California, they reported a $300 daily savings in electricity. 79% of IKEA's stores located in the United States are equipped with solar roofs, reducing their carbon footprint to the equivalent of removing 14,000 passenger vehicles from the roadways per year.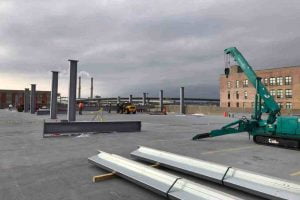 While everyone likes the idea of clean energy and less usage of fossil fuels, one generation has made it clear that retailers will need to up their game in social responsibility if they want their continued loyalty. Minnesota based retailer, Target, has not only accepted the challenge, but has succeeded to the point of putting them at the number one spot for three years for their on-site solar capacity. By 2020, their goal is to have solar roofs at 500 locations, and already they have completed 350 stores.
Walmart, a heavy-hitting competitor for Target, boasts a clean energy initiative since 2007. They want to reduce energy costs and help the environment, but most importantly they want to pass the savings onto their customers. In June of this year, Walmart signed an agreement to subscribe to 36 solar gardens throughout Minnesota. These solar gardens will provide energy to Walmart locations in 13 different counties.
Large retailers like Walmart, Target and Costco may not have any extra land to dedicate to solar efforts, but what they do have is even better; they have roof space. With the Federal Investment Tax Credit officially in decline, 2020 is the year for retailers to take the leap and utilize clean energy. Retailers can claim a 26 percent tax credit after installing solar, cash in with net metering opportunities, and take a clean energy stance in the community. Paired with all these perks is knowing that each retail location will see a significant decrease in utilities costs.
Another way retailers can help promote clean energy while aiding the community is to create a solar farm on their roof. This energy is more cost effective for the community and allows access to those who may not have the means to install their own solar solution. Learn more about solar farms and community solar here.
Several big box stores are taking the leap to go solar and are seeing the benefits already. Their customers are happy to see their favorite stores taking a greener approach, and of course they love the price break they see on their everyday items.
A Solar Solution for You Too
Solar projects are not just for big box retailers; smaller retailers are seeing the benefits of solar as well. Our team is equipped to see the project from start to finish, as well as follow up and maintenance to make sure it is always fully functional. Our development team will work with you to find government and state funding aiding in the financial impact of the installation. Our design and engineering team will find the right product for your price point and energy goal and create a custom solar design for the best optimization of your system. Our project management team is on-site managing the installation and switch on process as well as working with all the contractors we hire for the project. We hire contractors local to the project to make sure that we are giving back to the community as much as possible. Our asset management team will then monitor, maintain, and troubleshoot the system ensuring the quality of energy produced. With our method, most solar array systems show a return on investment within five to seven years from installation. Contact us today to learn how we can get your retail solar project up and running nationwide.