City of Fitchburg Firehouse Receives SunVest Solar Install
Pewaukee, WI, January 11, 2021 — SunVest Solar worked with the City of Fitchburg to install solar at their newly built Fire Station #3 on Syene Rd.
About the Fitchburg Firehouse Solar Project
The 101 kilowatt (kW) system is expected to produce about 120,000 kilowatt hours annually which is expected to reduce utility costs for the City of Fitchburg by about $10,000 annually. After assistance from SunVest Solar, the City will also receive $29,196 in Focus On Energy grant money which offsets 17% of the total system cost.
The municipality has shown a commitment to reducing its carbon footprint with over 360 kW of installed solar photovoltaic modules since 2017.  With this new solar installation, the city is headed towards meeting the city's goal to meet 100% of the city's operational energy needs by 2030.
"As a community, Fitchburg has made it clear that improving our environmental stewardship is a priority," said Mayor Aaron Richardson. "This project is another opportunity for the City to reduce our contribution to global climate change through cleaner energy consumption, and we're proud to work with a trusted member of the Wisconsin business community in pursuit of that goal." – City of  Fitchburg Mayor Richardson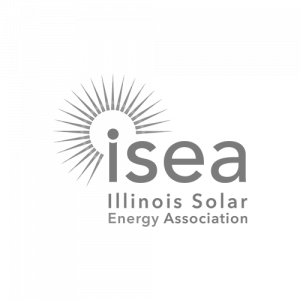 SunVest focuses on making the process easy for its customers by maximizing the solar design efficiency, pursuing permitting and interconnection agreements on the client's behalf, managing the installation, and providing monitoring once the system is complete. To complete this project, SunVest partnered with Current Electric for installation and Strand Associates who represented the City of Fitchburg as an owner's engineer. After being named the Number #1 Solar Developer in WI for the 5th year in a row by Solar Power World, SunVest is experienced in making sure our clients enjoy going solar.
SunVest is proud to help the City of Fitchburg meet their renewable energy goals and are looking forward to the clean energy path for this municipality.