All About Wisconsin RECIP
The Renewable Energy Competitive Incentive Program (RECIP) encourages Wisconsin businesses to upgrade their commercial sites to utilize renewable energy. This is done through a competitive request for proposal (RFP) process that is released three times per year. Combined with the federal Investment Tax credit which allows for a tax credit for 26% of the system cost, you could be up and running with clean energy sooner than you ever imagined. Contact an energy specialist to help you through the entire process and get you the most return.
Reduce Energy Costs for Your farm, School or Government Building
The Wisconsin Agriculture, Schools and Government (AgSG) Program is designed to assist agriculture, farms, colleges, universities, K-12 schools, government facilities as well as water and waste facilities. Upgrading to clean energy could lower utilities cost allowing you to put funds towards other needs. Are you ready to go solar? Contact your solar professional today to see how much you could save on your energy bills.
Turn Your Energy Savings into Profit
To participate in the Wisconsin Business Incentive Program (BIP), the business must be in a commercial building (single family homes and residential dwellings do not qualify) who average 1,000kW or less per month. Some businesses who typically qualify for this energy incentive are financial institutions, hotels, grocery and retail stores, commercial real estate and manufacturing sites. Contact your renewable energy consultant today to find out if you qualify.
Large Energy Users Qualify for Wisconsin State Incentives
The Large Energy User (LEU) Program is open for businesses who consistently have utility bills over $60,000 per month. Some qualifying participants consist of processing plants, large resorts and hotels, hospitals, etc. If you are interested in decreasing your energy costs, chat with a state incentives professional today.
Why Partner with SunVest Solar?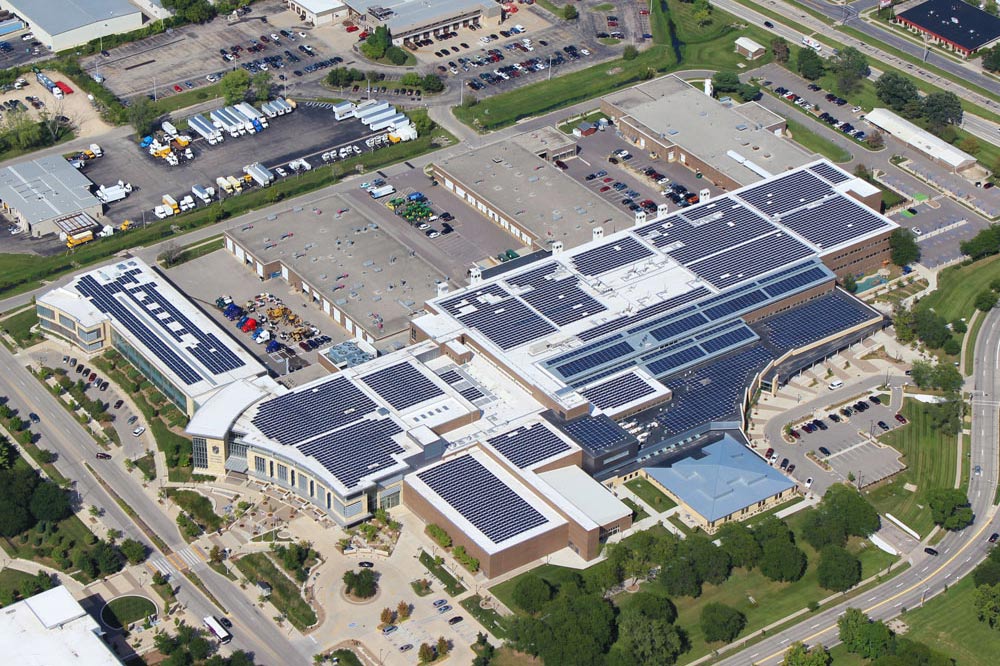 SunVest Solar is a local Wisconsin company that is dedicated to helping clients get the most out of their solar upgrade. This includes assisting with RFPs, grant requests, incentive applications, design, build and long-term financial results. You can count on SunVest Solar to be your partner every step of the process, and we can even help with financing your solar system. Contact your trusted solar partner today to see how much you could be saving by using renewable energy.
For a full list of the incentives, credits and programs that are available, please contact us at (262) 547-1200 or sign up for a free quote here.