One of the most common misconceptions is that there is not enough sunshine in the Midwestern region to convert to solar energy. Thanks to new and advancing technology, you can be worry-free about having enough power throughout the year to run your business. Not only does this mean that you are reducing your carbon footprint, but you will see a significant reduction in your energy costs as well. Your customers will love to see that their favorite business is going green!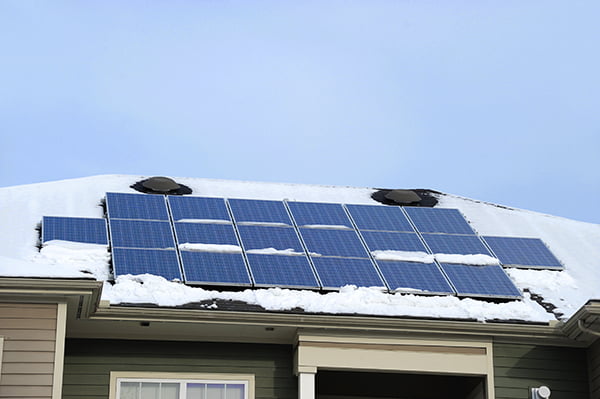 The Midwest is known for its harsh winters, and another misconception is that solar panels (your developer will call them solar modules) will not work as well in cold weather. There is not as much solar energy being collected in the winter months not because of the snowy weather, but because the days are shorter. When it comes to snow, sometimes the solar modules can pick up more energy from the reflection off from the snow than from summer sunshine. As it turns out, these cold elements can aid in the performance of solar modules making them perform better in cold weather.
Converting to solar energy can seem daunting, but when you partner with a well-known solar developer, the process can be seamless. The developer will be able to help you choose the right equipment for your project and to ensure year-round renewable energy for your growing business. You may be surprised to find out that over the years, the cost of implementing solar energy has significantly decreased making it very affordable. In addition to the price reduction, there are tax credits that can get you a percentage of your project spend back in your pocket. Talk to your solar developer and find out how they can even help with financing your go-green project.
Businesses in the Midwest are well-known for their customer service, loyalty and overall appreciation for their community. It is only natural that businesses want to support renewable energy to make the community a better place for generations to come. Your customers will not only appreciate your efforts to be more environmentally friendly; they will support your decision to take your business into the future with solar energy. Talk to your trusted solar developer today and find out how easy it is to get your Midwest solar project started.Give your Project Development Team a call now at 262-547-1200 for a free estimate and consultation or sign up online.