How To Get Your Schools Running on Clean Energy
Energy efficiency and clean energy are popular topics these days, and for good reason. In the last ten years we have seen the cost of solar power drastically decline up to 90% making it more affordable than ever. The federal Investment Tax Credit, a credit allowing both residential and commercial to receive 26% rebate on their solar project helped launch one of the most successful clean energy efforts in the US to date. States jumped in offering rebates and incentives based on the industry, such as farming, education and government etc. allowing them to not only upgrade to solar, but also be a big part in the overall conversion to clean energy. (Beginning in 2020, the Federal Tax Investment Credit will be honored at 26%)
Schools have been around since the earliest settlers, and it's well known that school buildings although they do vary, are commonly large old buildings that have been patched up to make it through the years. Because of this, these buildings tend to be energy monsters that consume large amounts of electricity through lighting, HVAC, kitchen equipment, refrigeration and technology. If we are teaching our children about earth conservation, clean energy and less fossil fuel usage, shouldn't we be teaching them in a school that is practicing what we preach?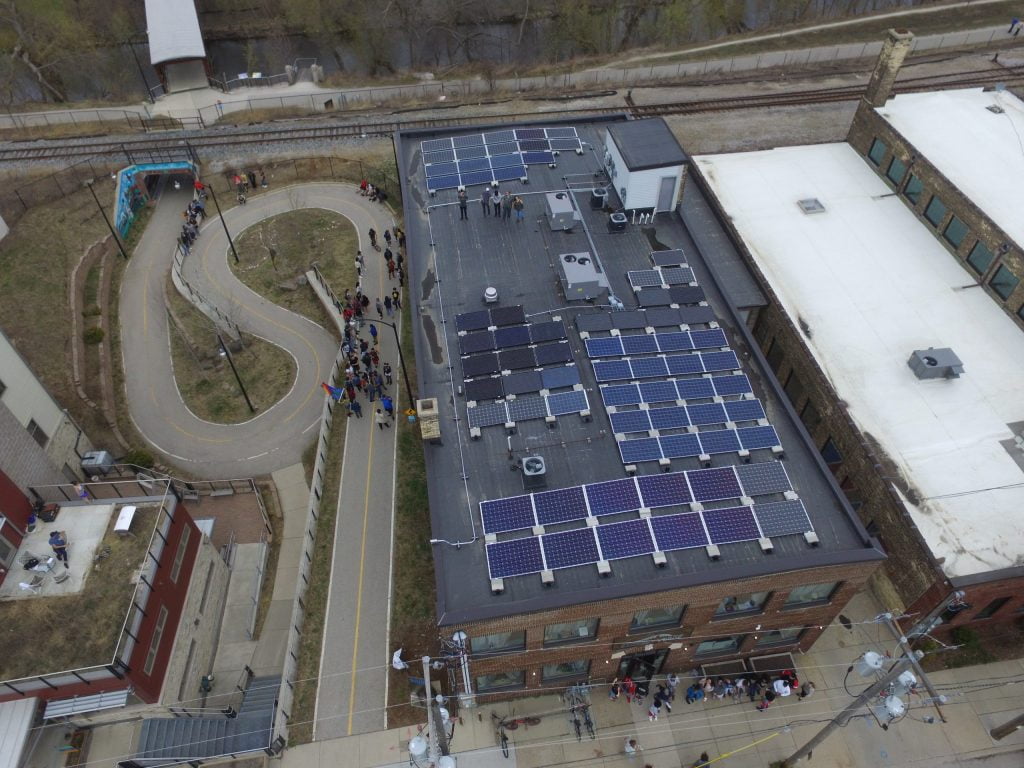 Partnering with a solar development team like SunVest Solar ensures that not only will you be getting the best design, price and equipment, but also piece of mind. The SunVest team goes above and beyond searching for incentive programs, writing grant proposals and partnering with clean energy organizations and utility companies who are proactive in the cause. Escuala Verde School, a public charter high school devoted to sustainability, had a dream to have the school running on solar power, but they were initially quoted $100,000 for a roof installation in 2014, which was not feasible. After working with SunVest Solar's Project Manager, Catie Malcheski, they were able to get approved for two custom grants and incentives bringing their cost to only $25,000. Find out how they did it by reading more here. Other school projects that SunVest Solar has helped convert to clean energy are Vincent High School in Milwaukee, Madison College and Delran School District in New Jersey updating 4 schools to solar energy that will cover 25% of their energy usage.
Next Steps for Getting Your School on Clean Solar Energy
Upgrading schools to rely on clean solar energy is not as out-of-reach as people may currently perceive. There are several state and federal tax credits available, as well as several specific incentives that will help you update your lighting, HVAC, plumbing and even your kitchen and cafeteria to rely on solar energy. When you partner with SunVest Solar, you can rely on them to propose custom grants and get you running on solar because our team truly believes in the positive impact of clean solar energy on the environment as well as your pocket.
Give your Project Development Team a call now at 262-547-1200 for a free estimate and consultation or sign up online.